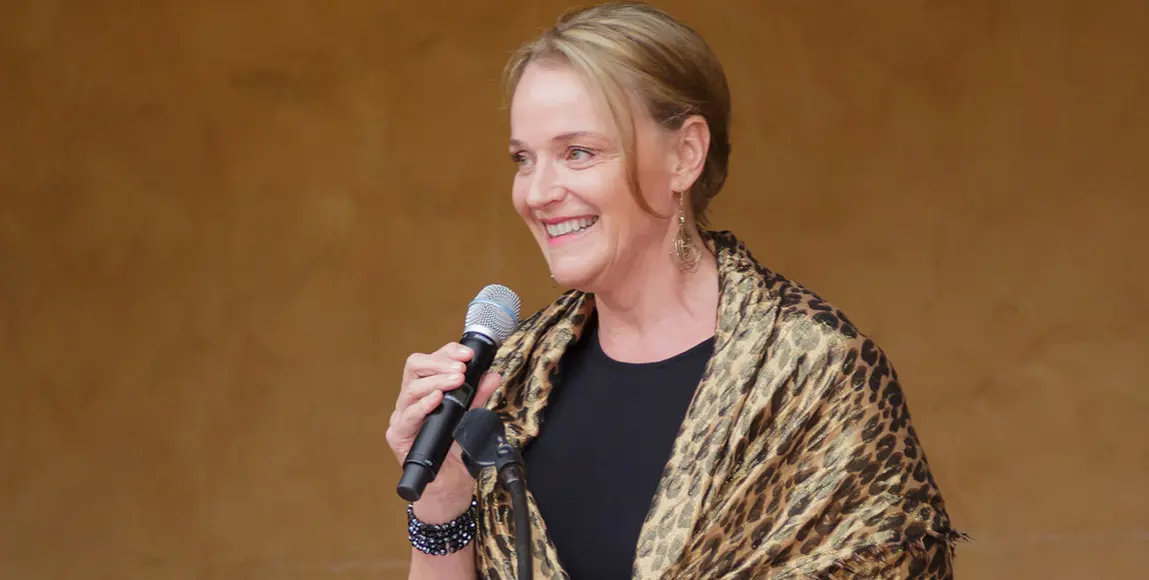 Sandra Button,
Chief Judge
One of the most influential people in the vintage and classic car world today, and Chairperson of the prestigious Pebble Beach Concours d'Elegance. Under her leadership, the event has grown from strength to strength. She continues to inspire others and is an integral part of the motoring heritage, not only through Pebble Beach, but also by supporting events worldwide, by participating in or officiating at them. Her guidance, participation, and invaluable support will ensure The Oberoi Concours d'Elegance, will be delivered to the most exacting standards.
Chris Bock

Chris has been serving as the Chief Judge at Pebble Beach Concours since 2013. He also served as President and National Head Judge of the prestigious Classic Car Club of America.

David Mckirdy

Vintage and classic car specialist who has worked for both Brabham and McLaren Formula 1 teams. David is a motorcycle enthusiast and collector, and was 5 times Hong Kong Moto-Cross Champion.

Giacomo Agostini

Multiple world champion Grand Prix motorcycle racer including 122 GP wins, 15 World Championship titles, and the Isle of Man 10 times. Inducted into the Moto GP Hall of Fame in 2000, and member of the Laureus Sports Awards.

Gordon Murray

A former designer of F1 racing cars, his designs have won a number of world titles. Gordon also built the legendary McLaren F1 road car, the T.50 and the T.33 limited edition supercars.

Jacky Ickx

Jacky has 37 major World Sports Car wins including 24 Hrs of Le Mans 6 times, 8 F1 wins and 25 podium finishes. He has also won the Can-Am Championship and the legendary Paris-Dakar Rally.

Jochen Mass

Former F1 racing driver, Jochen's long career in motorsports, includes numerous wins in endurance events including a 24 Hrs of Le Mans win. He regularly participates and drives at historic racing events.

Martin Button

Member of the Selection Committee and announcer for Pebble Beach Concours. Martin also serves on the Steering Committee of the Hampton Court and Salon Privé Concours, and is a member of the Advisory Board for GCL.

Nigel Mathews

Nigel is the Global Brand Ambassador for Hagerty, an esteemed Concours judge for Pebble Beach, Amelia Island, and, La Jolla, among others, and is the Chairman of the International Chief Judge Advisory Group (ICJAG).

Peter Stevens

A celebrated UK vehicle designer, Peter has worked for Ford, Jaguar, McLaren, Lamborghini, amongst others. A lecturer of vehicle design, best known for designing the Mclaren F1 and the BMW V12 LMR.

Richard Charlesworth

Worked with Rolls-Royce and served as Director of Royal and VIP relations, and Head of the Bentley Heritage Collection. He has been Chairman of the Steering Committee, and presenter for several Concours.

Stephen Brauer

Serves as Chief Honorary Judge, and on the Selection Committee for Pebble Beach. President of the Hunter Engineering Co., Steve has been collecting and showing classic cars for decades.

William E 'Chip' Connor II

Chairman & CEO of global sourcing and supply chain specialist William E Connor & Associates, Chip is a renowned car and motorcycle collector and racer. He regularly judges International events.